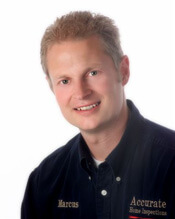 Marcus Smith
Qualified Professionals. Marcus is the founder of Accurate Home inspections. Marcus has completed over 4000 inspections and has over 15 years experience as an inspector. Marcus completed an 8000 hour carpentry apprenticeship in New Zealand where he built houses from the foundation right through to installing trim. He has spent 7 years fulltime in the carpentry business and over 20 years in a part time building or construction role. He has Trade Certificate and Advanced Trade Certificate in carpentry. He is a registered teacher and taught wood work in high school. With this background and experience Marcus is a highly trained and experienced Home Inspector who is ready to put that experience to work for you.
Certified Home Inspector – By American Home Inspector Training
Indiana Licensed Home Inspector – Licensed by the Indiana Professional Licensing Agency
ASHI Member – American Society of Home Inspectors
Licensed Termite Inspector – Trained at Purdue University – Licensed by the Indiana State Chemist
Certified Primary Radon Tester – Certified by NRPP, NEHA and The State of Indiana
Tera Smith
Tera schedules and sets up inspections. She keeps track of the records and orders supplies. Tera also delivers reports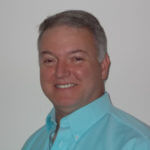 Dave Rosenberger
Dave has recently joined Accurate as a home inspector. Dave has an Engineering degree and an excellent mechanical aptitude. Dave was once an accomplished automotive technician, and continues to own and work on high-performance cars. He also renovates properties and owns a successful rental business. Finally, Dave enjoys fine craftsmanship woodworking in his basement woodshop. Dave holds a Mechanical Journeyman's card as well. Throughout his career, Dave has held positions including auto technician, skilled trades technician, engineering associate, purchasing manager, and finance executive. Dave's credentials include:
Completion of the AHIT (American Home Inspectors Training) master inspection course, scoring nearly 95% on the exam
Licensed home inspector in Indiana
Licensed termite inspector in Indiana
Licensed radon tester
Dave has lived in Columbus, Indiana since 1988, and has been married to his wife Terry since 1996. Dave is also a dog lover.